My daughter is in the Durbanville Highschool theater group and they have a 1-act play that made it through to the finals of the ATKV competition that will be held at the end of this month at Aardklop in Potchefstroom. Only 10 plays from accross the country made it to the finals in Potch. Aardklop.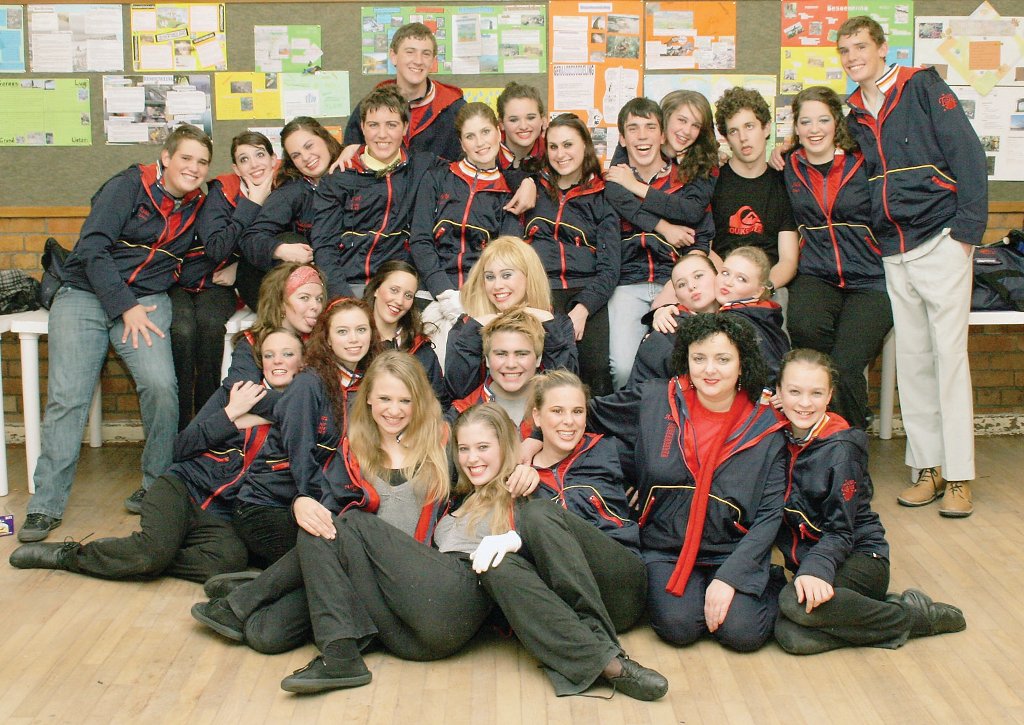 Click image to see bigger one.
This is the group of youngster that will make the trek all the way to Potch and show the world how good they are. My daughter is the one 5th from the left in the back row. She play's the role of the grand-mother and also the school teacher.
I have seen this play a couple of times and it is really good. It you in the Potch area on 29 and 30 September, then go and support them.
Technorati Tags: lara smit, boernooi, durbanville, school, theater