Joined the Mountain Club of South Africa (Paarl/Wellington) on a hike to Wolvekloof, just outside Franchhoek. What a hike, highly recommended for anybody but be aware, if you not fit and do not like boulder hopping then stay away. Â No need for lots of water since there is water all along the hike, but make sure you pack in something to swim in since the swimming pools are just great, cold but great.
Also be aware that you will need to have a 4×4 to get to the starting point of the hike.  We were 12 people with some cars and 2 4×4's.  The drive to the parking area where we left the cars was not that great but if you take it slow then it will be ok.  We left the cars at the parking area and all got into the 2 4×4's for a 6km ride up the  mountain on a small narrow track.
We drove past Berg River Dam with the 4×4's which hardly had any water in it, it is very dry in this part of the world at the moment.
And then we were off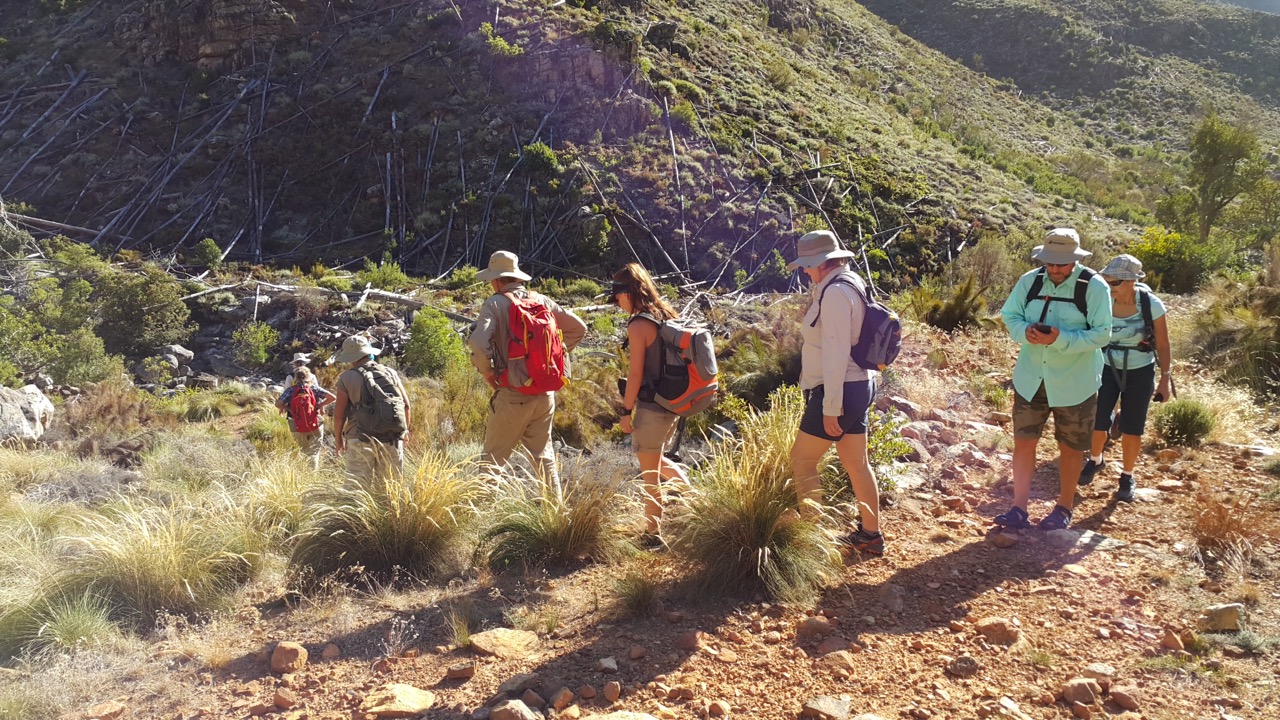 From now on it was just hopping over boulders and sliding down rocks.   Along the way was lots of small waterfalls and  cliffs all around with vegetation.
Eventually it was time for a breakfast and a nice swim.
After breakfast, the last stretch was ahead to get to the waterfall with beautiful scenery.
We reached the waterfall in time for lunch and well deserved swim. Â Seeing the waterfall and just standing and feeling the water fall like little stones on your head made all the effort to get there worthwhile. Â It is just magic.
Then it was time to hit the way back down which went much faster, like a magnet dragging you down. Â The hike from where we left the 4×4's and back to it is roughly 5km but it will take you 7 to 8 hours to complete.