On 3 September 2016 a group of about 17 of us who are all members of the Gantouw hiking club in Somerset West went for a hike in the Jonkershoek Nature Reserve just outside Stellenbosch. Â We took the easy route, Sosyskloof, Â which is about 7.3km. Â See the map at the bottom of this article.
This route is very easy, not long and no steep climbs and scrambling over rocks and boulders. Â Depending on what scale you use, no more than a 2B, might even be a 2A.
It was a nice warm summers day with a bit of wind. Â Some of the hikers did wear windbreakers and warm clothes, there was still a cold nip in the air. We could still see some of the remains of the fire that burned in the area about a year ago. Being the beginning of autumn, flowers was starting to bloom and after the rain there was streams and waterfalls that added to the beauty. Have a look at the video below to get an idea.
Here are a couple of photographs to wet your appetite: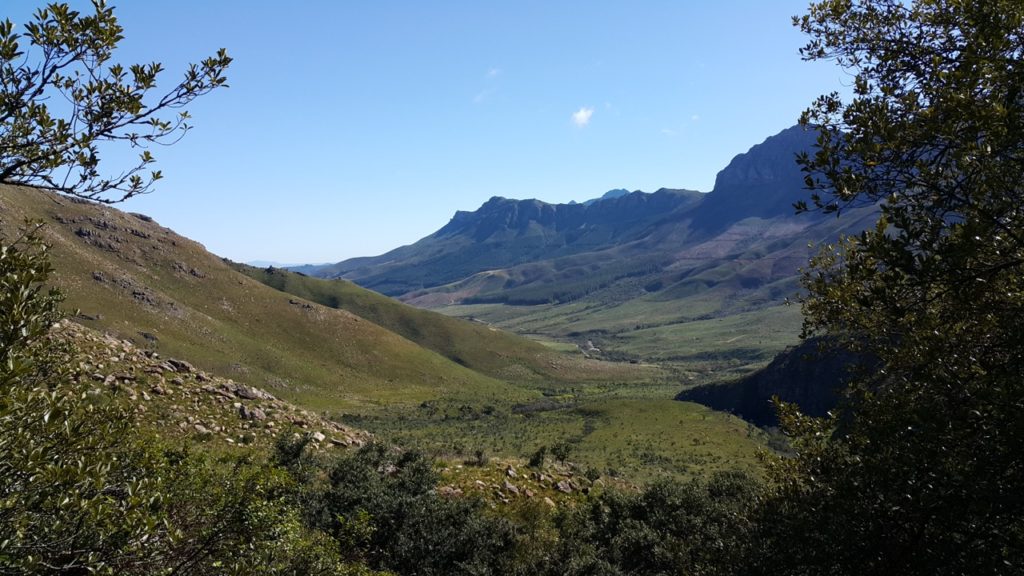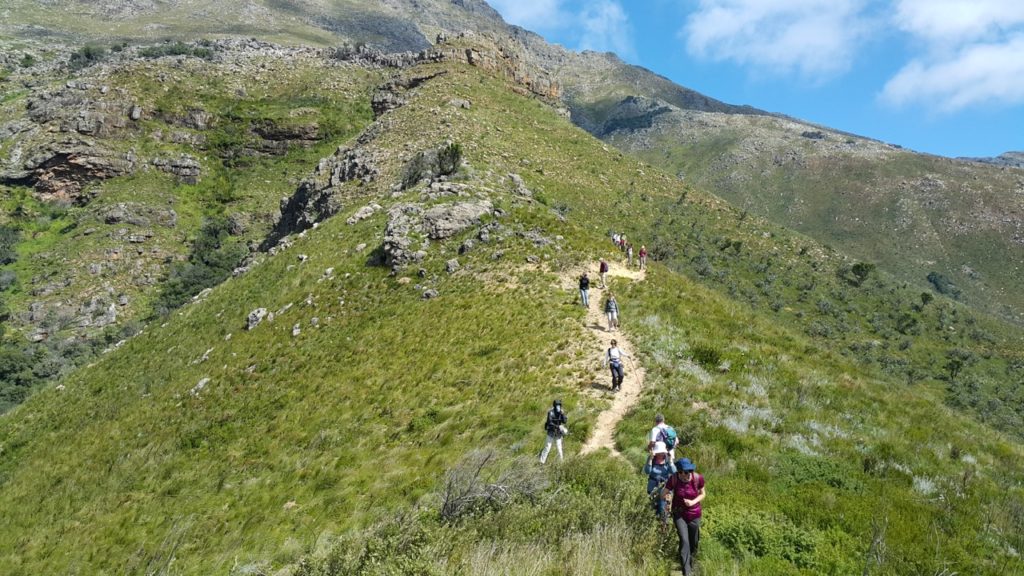 Map of Route that was taken for the Sosyskloof trail.

Highly recommended outing for the whole family. Please note that entrance is R40.00 per person if you do not have a Wildcard, one more reason to get a Wildcard.