Spend the laast couple of days of 2015 in the mountains at a hut belonging to the Paarl/Wellington section of the Mountain Club of South Africa.
To get there one take the old Du Toitskloof pass and just after the highest point take the turnoff to the Telkom tower. One has to pre-arrange access through the Telkom gate and after that drive for about 3km to a parking area to leave one's car. Â Then it is a fairly easy walk of 2.2km down to to the hut. See Google map:
Here is a view of the hike as tracked by Runkeeper: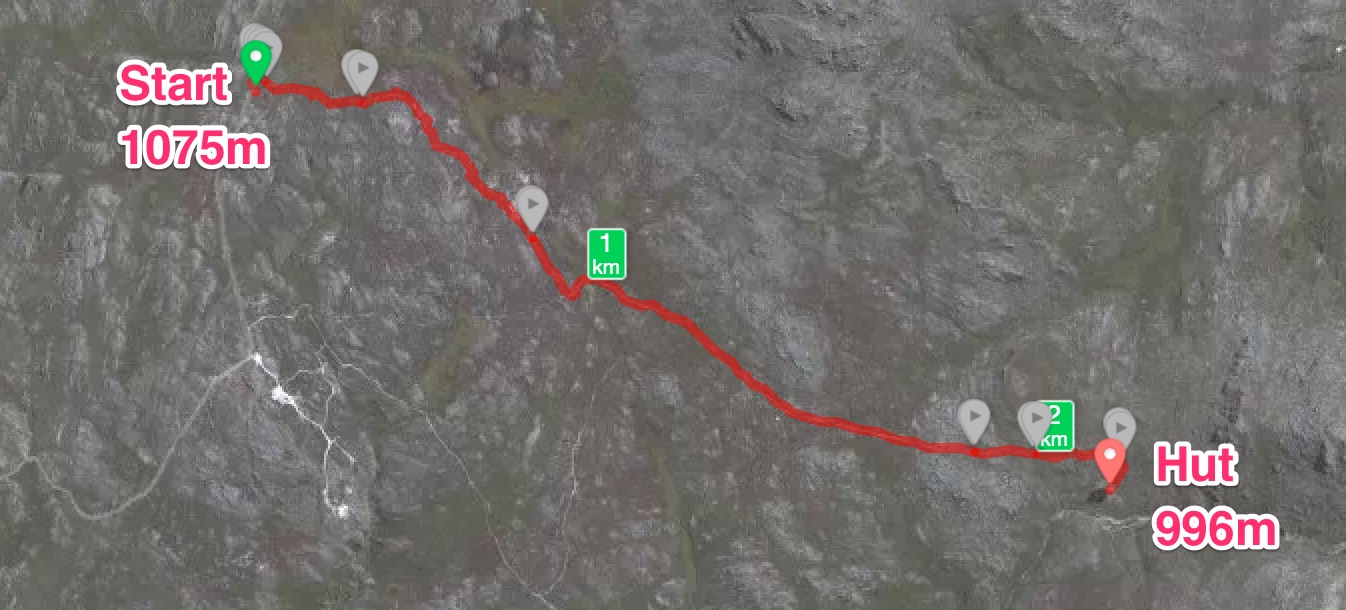 All the ammenities like toilet, running water and even gas is available. Close to the hut is a pool to cool off in the December heat. It was such a peacefull and beautifull place so see out 2015. Â We stayed their 2 nights and walked out on the morning of the 31st again. Â Enjoy the photos.