On the morning of 9 January 2016, a group of 16 of us from the Gantouw Hiking Club hiked from the Newlands Fire Station in the Newlands Forrest on a circular route past Rhodes Memorial that brought us back to the Fire Station.
As can be seen from the route board there is various routes one can take: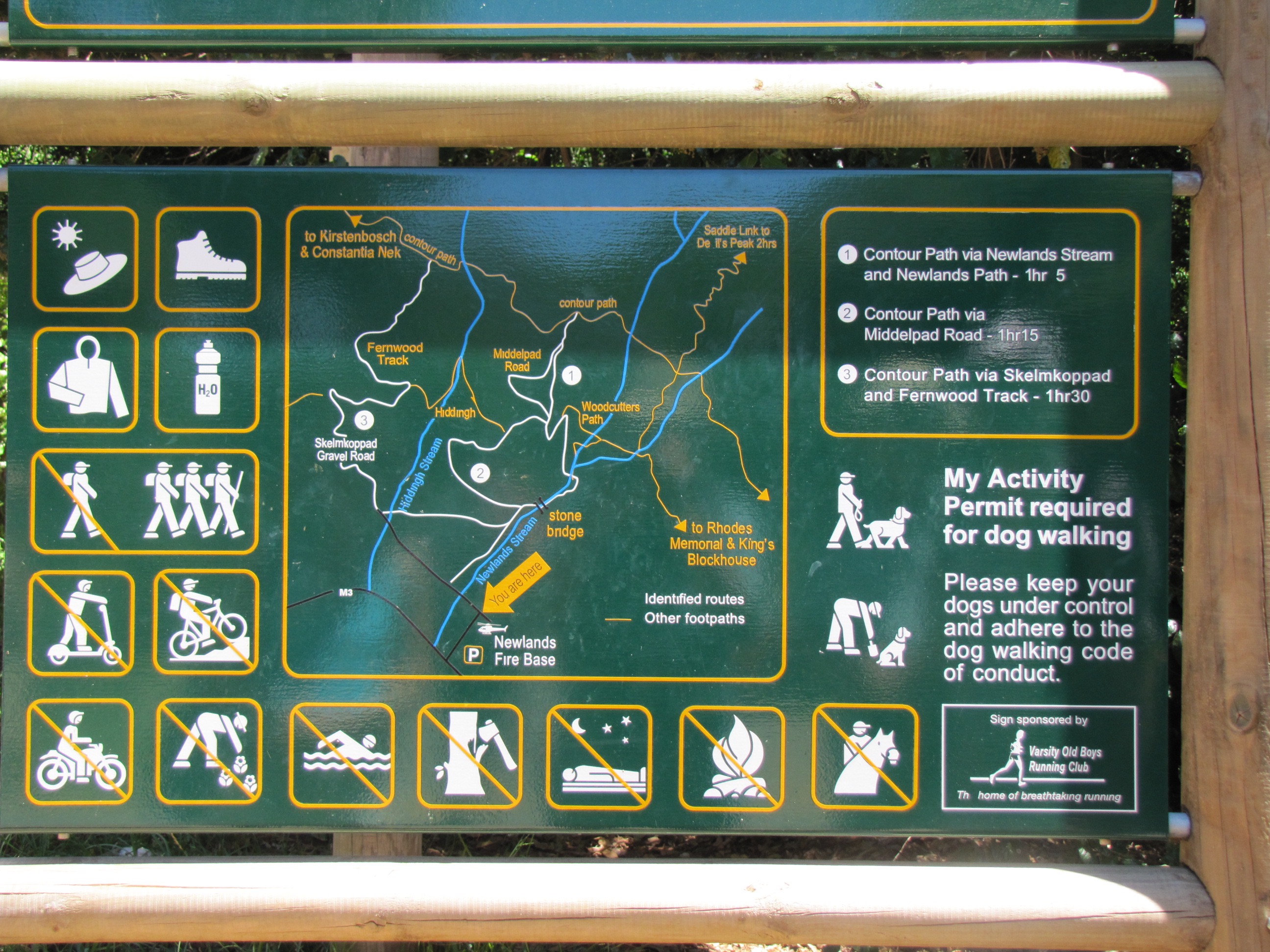 After some deliberation, a route was picked and we set off.

The route was about 10km which took us about 3 hours to walk.  The start was at 96m and the highest point that we reached was 470m.  The hike is mostly in the shade under the forrest trees.  It is a very gentle hike.  Here is the route from Runkeeper that we completed.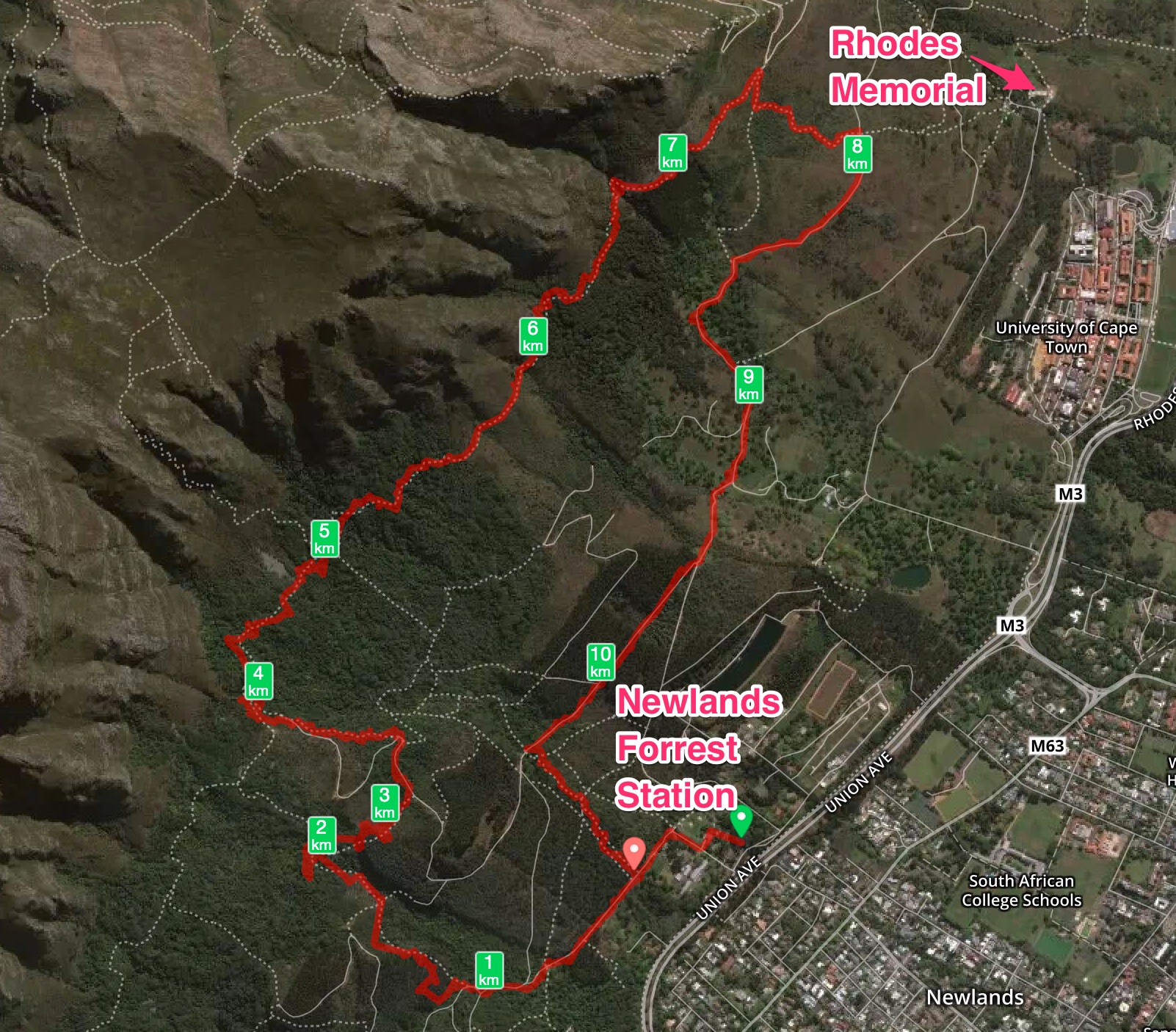 After the hike we went to the Rhodes Memorial Restaurant for some well deserved drinks. Â Photagraphs taken with my Canon Powershot SX20 IS.